I'm fucking bored of learning about V-type ATPases. (If you don't know, you don't need to know.) Fuck midterms, is what I say. Instead of doing important, life things, I'm doing this.
Just cos I'm so pleased with my memory sometimes. I've posted occasionally about different filming locations in Bristol (and these are only exciting to me because I seem to have an almost photographic memory of my entire 4 days spent there.)
Emily's faux-suicide carpark of lesbian indiscretions.
Long story short: It looked mighty familiar. I walked by it. At least twice. Do not ask why. I really couldn't tell you, but damn, I recognised that Harvey Nichols tower. And to be very honest, I really couldn't be bothered to take a significant amount of pics or anything in Bristol. It wasn't a pilgrimage or anything. yeah, surprise.
So here's the tower I'm talking about. Pretty distinctive. (Not the church. The big white thing.)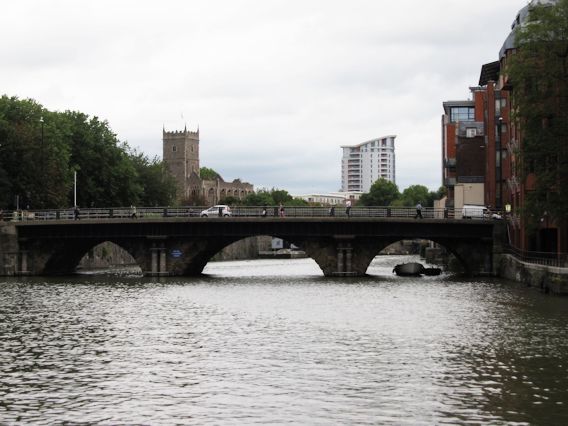 Now, it's a little difficult unless you've been to Bristol recently to explain how this proves anything. But trust me. You can see it from where Emily's standing on the roof. (But you won't see it on Google maps cos their Bristol photos are so damn old. The place I stayed doesn't even exist there. According to them, I slept in the middle of a road.)
Here: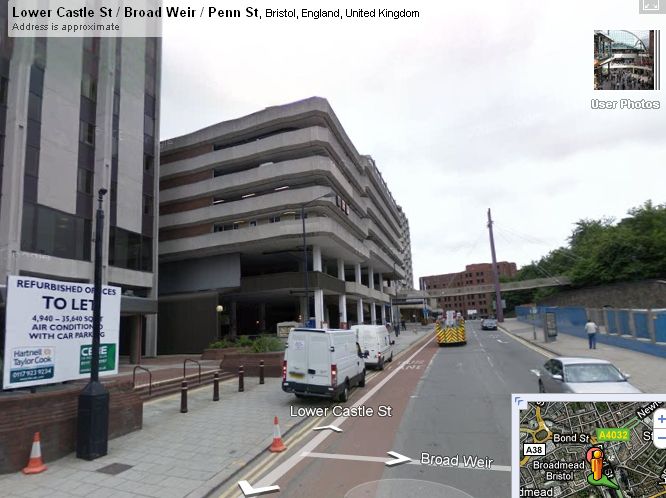 Right. Yeah.
Google it.
Naomi's house on the darkside of town.
But then, really, what part of Bristol isn't the badside? Heh. I KID. I'm sure some of the suburbs are lovely. At least further south of here was. And tbh, I didn't think this was bad.
"The Windmill really is a breath of fresh air in an area of Bristol so scummy that cars break down in the centre just to not go there." (The Windmill isn't the same pub across the street from Naomi, but it's close enough.)
NAOMI LIVES HERE
.
~ Bedminster
I'll be honest, I originally thought Totterdown for whatever reason. But then... I took a bus right by here so... Yeah. Not difficult to find if you know landmarks.
Katie's dock of despair and drama.
I'm particularly pleased with my skills remembering this place. Not that it's very difficult considering the landmarks across the river are pretty distinctive... And the hours I spent in this park for no particular reason are innumerable. Also, the park where some locals thought I would sell them weed. WHY DOES EVERYONE ON THE PLANET THINK I AM A DRUG DEALER?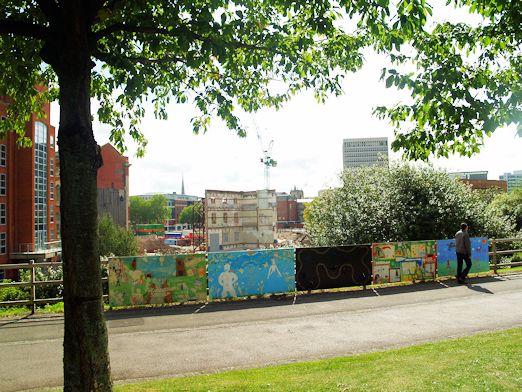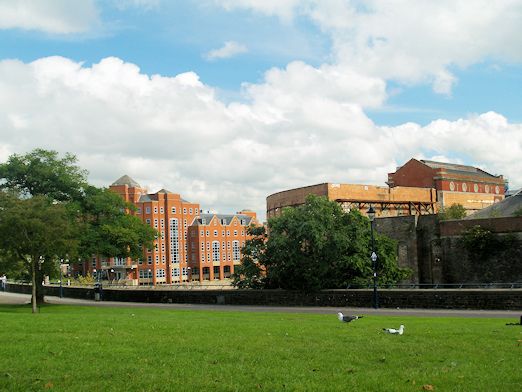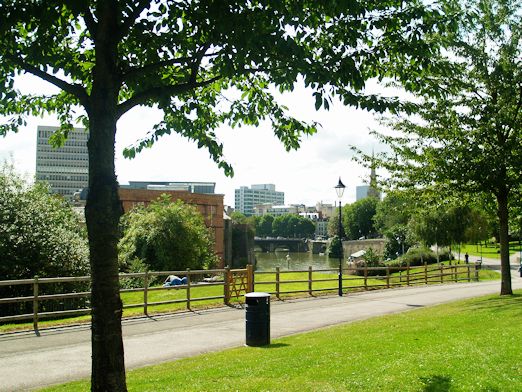 (yes. there were two people fucking or something down there.)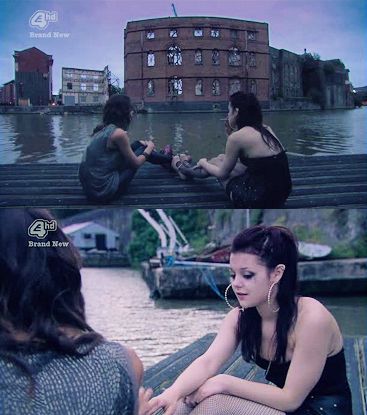 ~ Castle Park Ferry Landing.
Yeah, you can't actually SEE it from my pics. Cos I didn't bother going down to the water. But here:
trust me
. It is.
SEE?
.
The hill where JJ molested a choking victim.
This one is plainly obvious.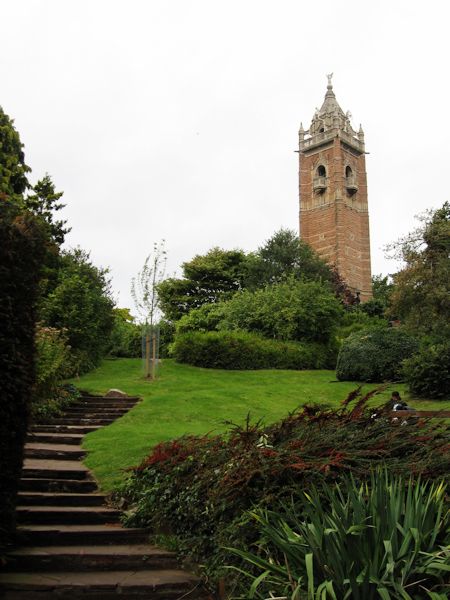 ~ Brandon Hill, @ Cabot Tower.
That same hill of highs & lows, thanks to Cassie & Katie.
As is this.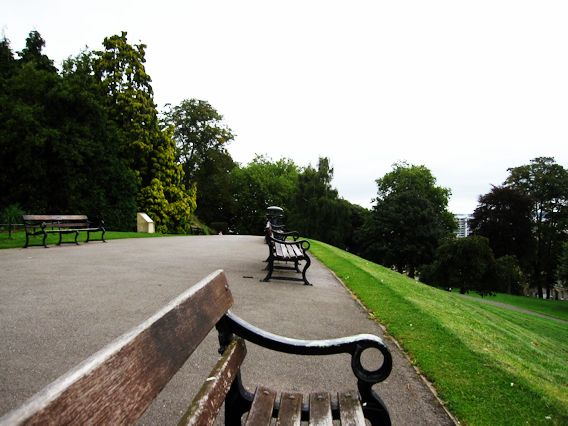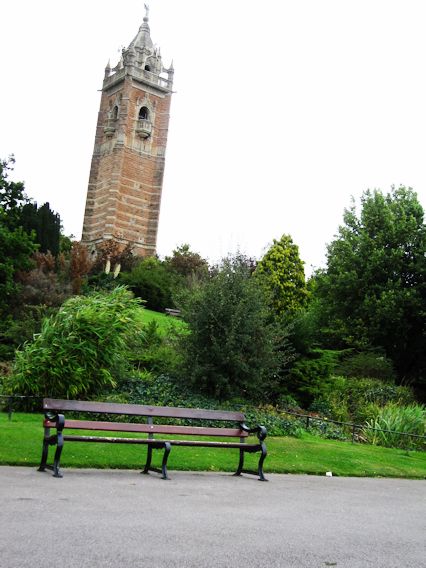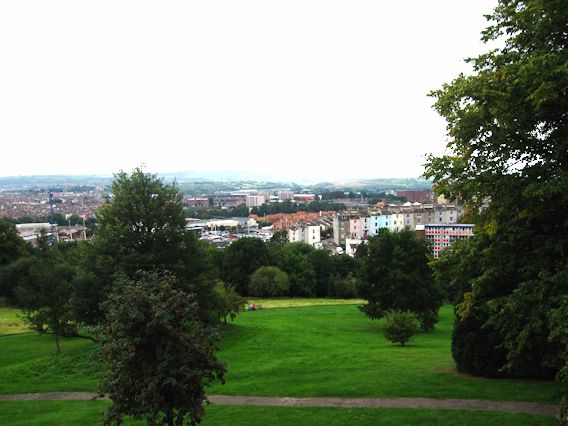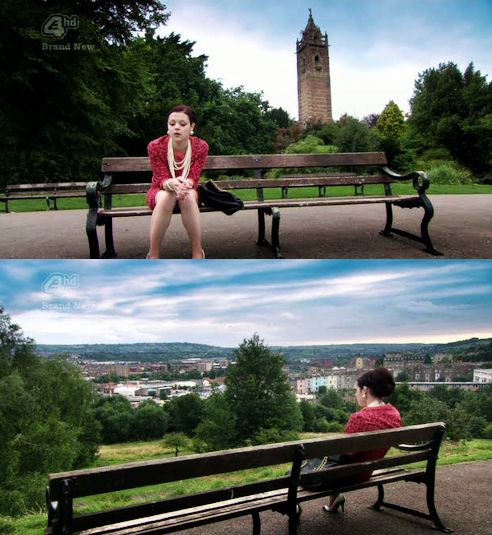 ~ Brandon Hill.
Cook's fountain of fun & fornication.
Well, it wasn't on the show actually. Cook just wrote about it in his pre-Series 4 blog...thing.
So if you want some Cook spunk, go for a dip.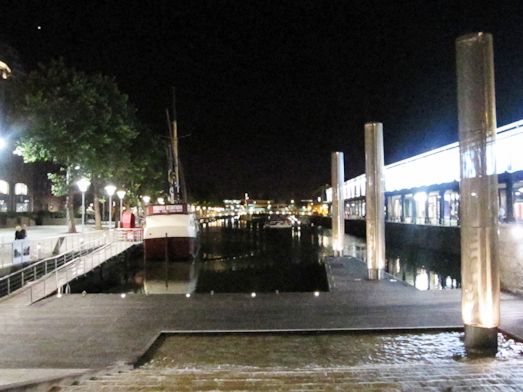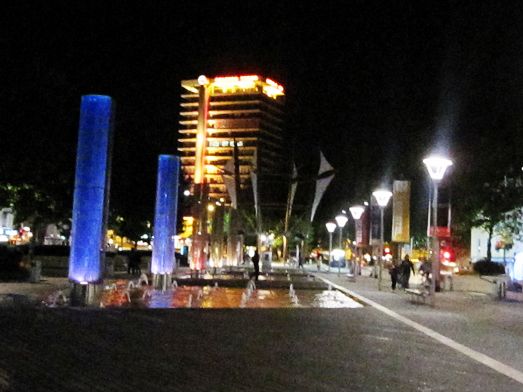 Splish Splash!
~ right down fucking town. The same place where a homeless dude was playing the piano, and some lady said I was fit and offered me a job at a gym. And they say finding employment is difficult! (Heh, yes, I'm very aware it was likely a scam. Hence the reason I am not still in Bristol working at said gym. Or in prison.)
Also, Cook mentions the "big clubs". You can see it if you scroll down the map a bit.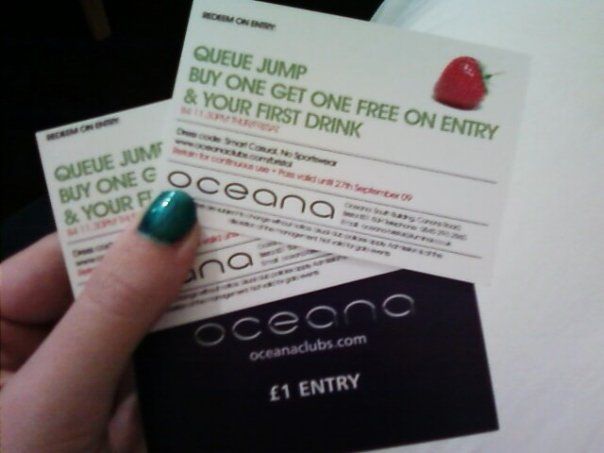 Yeah. Not helpful on a fucking Monday. Thanks tho.
Subway of green-blue filters and fast movement.
Not the same one as in Cook's ep, but it appears to be the same one as the S4 credits (from the other direction than they ran). But then again, all fucking tunnels look the same to me.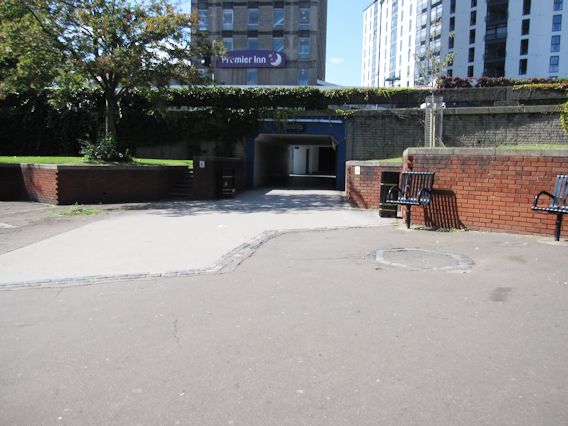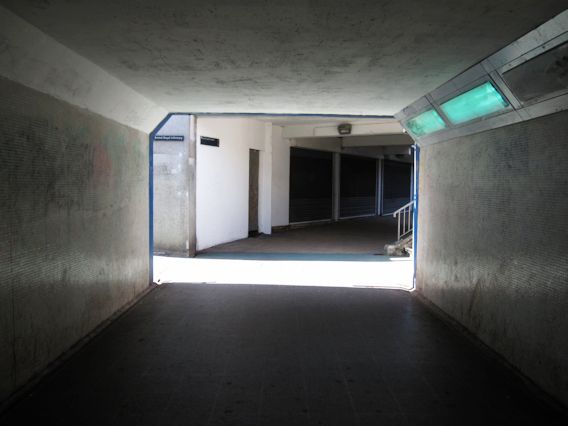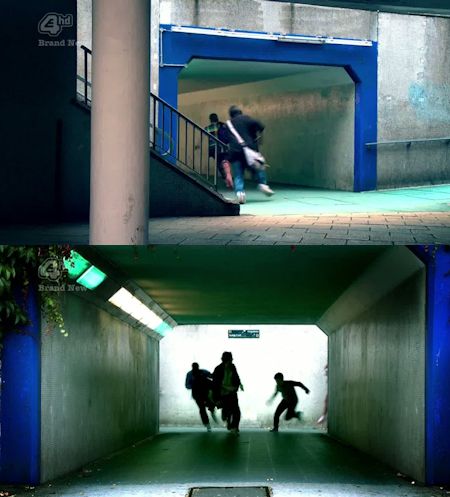 Somewhere...
~ ...Near the bus terminal. There's like 4 different subways right there.
Freddie's ep???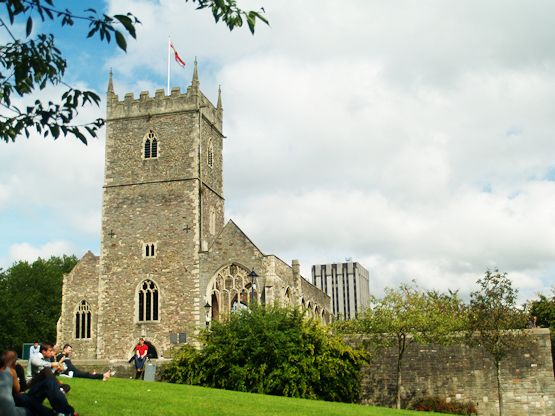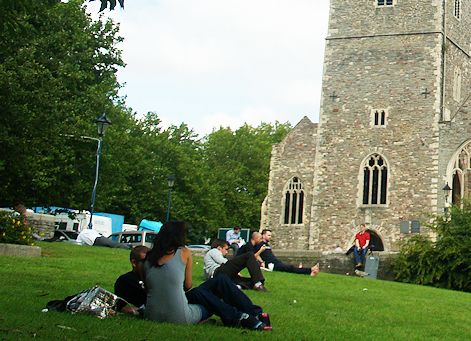 Yes. Squint and you can see the Skins trailers. But unfortunately for me, there was no one there except a security dude. And to be honest, I didn't go to Bristol to wait around for hours and hours in Castle Park like a crazy person for a glimpse of random Skins actors. So I left. Plus, the drug thing was weird... And the fact people seemed to know me/think I was someone else [Also happened in London, hmm. VIP treatment everywhere --not drug dealer treatment, thankfully]. And the strange stroller, brand new, near where I was sitting. In a box, just hidden there. Dunno who's it was... Prolly for hauling my supposed drugs.
They will film at the church. I'm telling you. It's gonna be in Freddie's episode. At least, somewhere in the park.
Could be on this side of the park too. Near the bunnies! And the playground that was full of chavs! Hahaha.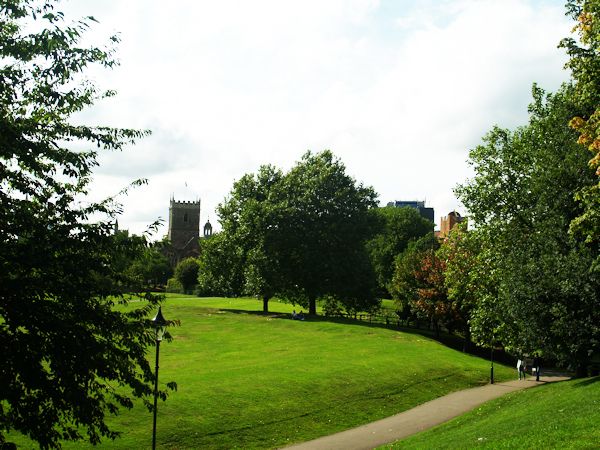 My granny used to give them to me for treats when I was little. Before Naomi was freakin' born. Alright.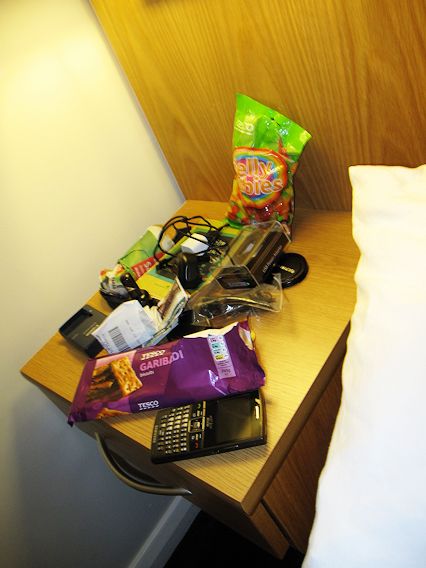 Incidentally, this was in the hotel in Bristol. Oh, I mean, according to Google maps, the middle of a roadway. Either way, they are rare here now, so I was super excited in Ireland and then England when they are everywhere. And far cheaper than the speciality import shops here in TO. Tho, honestly, it wasn't as exciting as buying giant bottles of Heineken for £3 @ 12 AM in Tesco. Sorry, this isn't a holiday recap. Moving on...
I also did all the usual. You know, Park Street, college green, entire harbour, etc etc. Oh, the park where Jal & Chris kissed, the area where Jal & Chris did the rolling paper promise thingie, etc. I mean, that's not all that exciting. It just what you come across
while walking everywhere in pink
. Except south. We took a bus there. Saw a 10-year-old Kaya lookalike tho. Heh.
Yeah, I'll fix the pic sizes, maybe add some caps later. When I'm not bored anymore. Or when I'm more bored. I can't decide.
Speaking of Skins filming: They're currently filming here in TO until the 22nd
(possibly extended, but the sheet I got only says up til then), filming the pilot for the US version. The other day they were @
Harbord & Bathurst
, likely at Central Tech.